Marine Vessel Fueling Services 24/7
We're there, when and where you need us...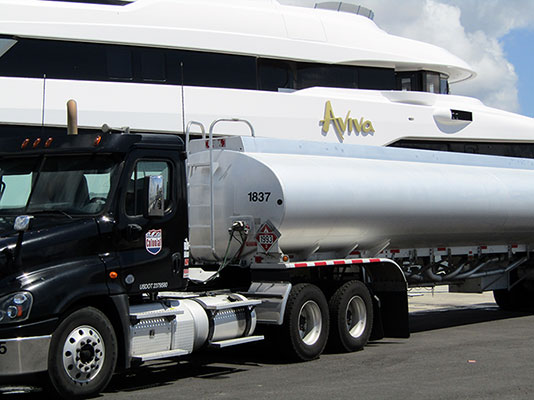 Colonial Fuel & Lubricant Services, Inc. (CFLS) provides direct-to-vessel fueling services for our sister subsidiary, Colonial Oil Industries, Inc. Our fuel trucks are U.S. Coast Guard Certified for ex-pipe, truck and barge delivery.
Marine Products
MGO-DMA
IFO Blends
Fuel transfer rates 50 metric tons per hour
Marine Lubricants
Our marine operation offers unsurpassed flexibility, with 24/7 dispatch service and centralized email ordering. This allows us to respond to a customer's request swiftly, safely and accurately.
Charleston
Georgetown
Port Royal
Flexibility
24/7 Dispatch
Marine Fueling
Ex-pipe
Truck
Barge
Marine Lubricants
Emergency Response
Commercial Fleets
Ocean Shipping
Barge Operators
Fisheries
Passenger Vessels
Tug Operations
Dredging Operations
Marinas
Private Yachts
Ocean Terminals
Shipyards