Single Source, Integrated Bulk Fuel Delivery Services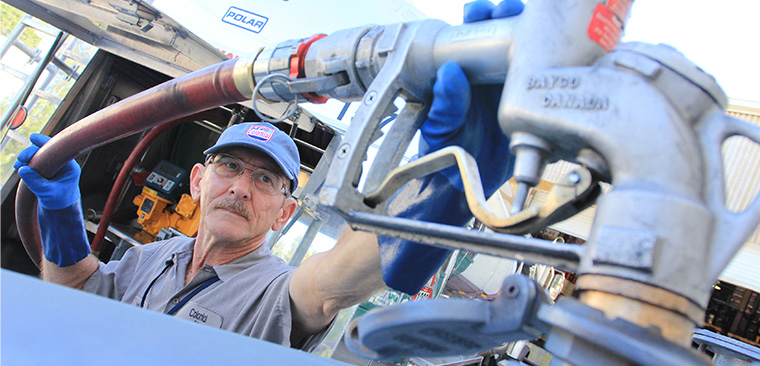 Colonial Fuel and Lubricant Services, Inc. (CFLS) provides the safest, most comprehensive and responsive bulk fuel delivery services and solutions available, 24/7 at highly competitive rates.
As a position holder of petroleum products, our supply options include directly owned fuels as well as those of third party suppliers with whom we have longstanding relationships. CFLS aggressively and successfully negotiates the very best price, so our customers pay less for high-quality fuel.
We operate a modern fleet of bobtails and tankwagons. CFLS drivers are highly trained in the latest transportation and safety procedures. We offer a complete inventory of fuel tanks and containments in various sizes and capacities, as well as pumps with corresponding control systems. Our tanks are equipped with a remote, wireless tank monitoring system that lets us maintain and manage your fuel inventories based upon your fuel usage in real time.
Our marine terminal facilities provide state-of-the-art storage options in strategic locations, which allow us to provide our customers with consistent, as well as competitive pricing during market fluctuations. Our products are subjected to rigorous testing to ensure they meet our high-quality standards.
Safety First Culture
Comprehensive Bulk Delivery Services
Unrivaled Buying Power
Aggressively Negotiate for Best Price
Modern Fleet of Bobtails and Tankwagons
Professional Drivers Who Are Highly Trained & Customer Focused
24/7 Deliveries
Inventory Management via SMARTANK Remote, Wireless Tank Monitoring
Exceptional Storage Capacity
Finest Quality Testing Available
Emergency Response