Fuel & Lubricant Equipment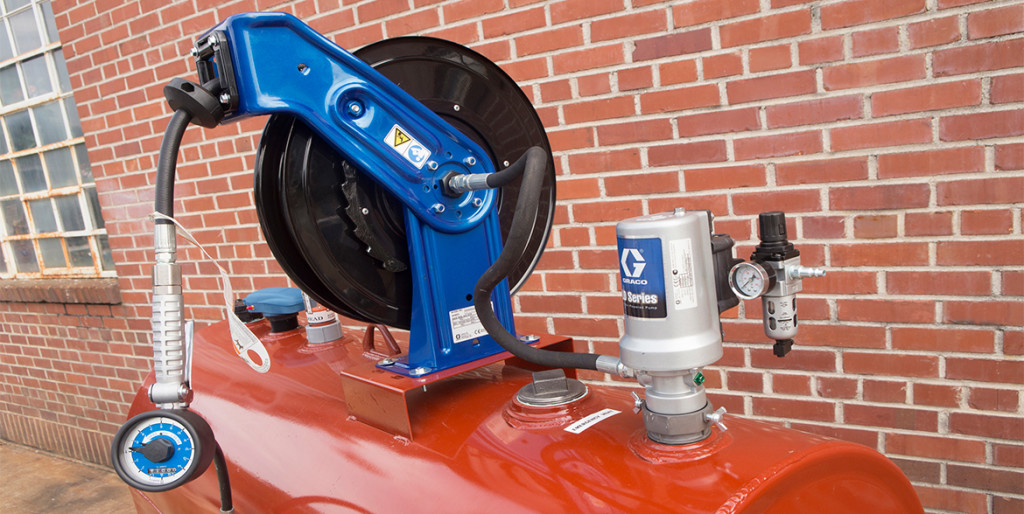 Colonial Fuel & Lubricant Services, Inc. distinctive "Soaring Eagle" service team is committed to safely delivering equipment and all of your fuel, lubricants and DEF needs. We supply the highest quality brands and ensure that all equipment is maintained, tested and certified. A safe working environment for our customers and our employees is, and will always be, our top priority.
Contact our CFLS Sales Team for your specialized analysis to determine the most applicable products and storage systems based on your business needs. On-site consultation is always available to demonstrate where we can help your business to be more efficient and effective and ensuring you will never run out of fuel.
Our "Soaring Eagle" fleet of Fuel / Lubricant tank wagons, service vehicles, boom trucks and transport will safely deliver on demand, monitored through SMARTank technology, or established delivery schedule.
110v High Speed Electric Pump
12v Hi-Speed Battery Pump
110v Electric Pump
12v Battery Pump
Engine Pump
Drum Pump
DEF Pump
3.1 Pneumatic Pump
5.1 Pneumatic Pump
Fire Guard UL-2085
Double Wall
Single Wall Lubricant
Boom Trucks
Tankwagon Fleet
Transport Trucks
CFLS is the Distributor for the Following Brands: