Single Source, Integrated Fuel Management

Soaring Eagle Fuel Services
CFLS's distinctive "Soaring Eagle" fuel service delivers the highest quality fuels and most reliable distribution services available in the Southeastern United States. We safely deliver gasoline and diesel fuels on land and sea, 24-hours a day, 7-days a week, at competitive prices. We conduct innovative plant and fleet inspections focused on identifying ways to simplify our customers' refueling procedures. Together with our customers, we use this information to develop and implement fully integrated fuel management solutions that are adapted to our customers' operations. Utilizing the latest technology, we can target areas so our customers' can increase their efficiency and reduce their costs.
As a subsidiary of Colonial Group, Inc., CFLS partners with our sister companies to strengthen our products and service offerings. Therefore through these partnerships, CFLS customers are provided with unequaled quality testing, custom blending, and storage capabilities.
Excellence in Safety
Excellence in safety is a core value of Colonial Fuel & Lubricant Services, Inc. We ensure that all our equipment is maintained, tested, and certified. Our tank installation procedures make certain your tanks are fitted correctly. Employees attend regularly scheduled safety classes and receive training in the latest protocols in equipment compliance, driver safety and hazardous material response. The safety of our employees and customers is our top priority.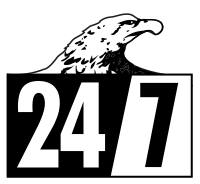 Agriculture
Automotive
Construction
Industrial
Manufacturing
Marine
Retail Industries
Skid Tank Installation
SMARTank Technology
Tank Maintenance Schedule
Quality Testing